LTE NL | Rail Interim, Wim Visser strengthens LTE-group in the Netherlands
2020-08-20
Strengthening the organization of the European rail company LTE-group: from the 31st of August, Wim Visser will start working for LTE Netherlands which is part of the LTE-group.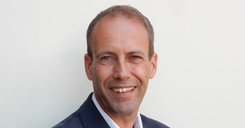 Started in 2000 with various European logistics concepts, LTE-group can look back on a very successful development. In the last 5 years, for example, the number of employees has grown from 230 to over 500 and the turnover from 69 to over 140 million. The further professionalization of the finance function, among other things, is part of this development.
MD Jolanda Plomp: "I am looking forward to working with Wim. His broad experience in the Netherlands and Germany and his extensive knowledge of finance and controlling specifically for international rail freight transport are of great value to LTE."
Started in 2000 at DB Cargo as a department manager in Mainz, Wim Visser has performed various management positions. From 2017 he was General Manager for DB Cargo Netherlands. After 20 years of employment with DB Cargo, Wim Visser founded the company Rail Interim B.V. Rail Interim's objective is to provide companies in the Rail sector with professional support in the field of financial and general management.
Founder Wim Visser: "LTE combines growth with stable economic development. That is an excellent achievement in this difficult industry. It is an honor and a great challenge to start working for LTE and to further expand this development".
For more information, please contact
Jolanda Plomp: +31 6 4617 1166 / jolanda.plomp(at)lte-group.eu
Wim Visser: +31 6 2736 4216 / wimvisser(at)railinterim.nl
Stay informed!
Fill in your email address and be informed get regular update from LTE-group!