LTE Lokdesign | Legends #1 "The Flying Dutchman"
2020-08-05 | Ressources
Everything fits together: a visionary boss who, with his competent and committed team, during the last years has been virtually wiping out European borders, captivating logistics and last but not least: a modern fleet cruising Europe from the Atlantic to the Black Sea, from the North Sea and the Baltic Sea to the Mediterranean.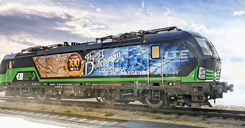 ELL, European Locomotive Leasing, has proven itself a trustful companion in the alliance and a long-time friend to the LTE-group. "We buy the locomotives and rent them out to railroad-companies, including comprehensive services, from maintenance and repairs to updates, certifications and other "unpleasant" administrative procedures. In short, we do everything for our customers so that they can concentrate on their core business: carrying out transports, "explains Christoph Katzensteiner, co-owner and CEO of ELL. That may have prompted Andreas Mandl, CEO of the LTE-group, to this close cooperation, which is now also being attractively put on display.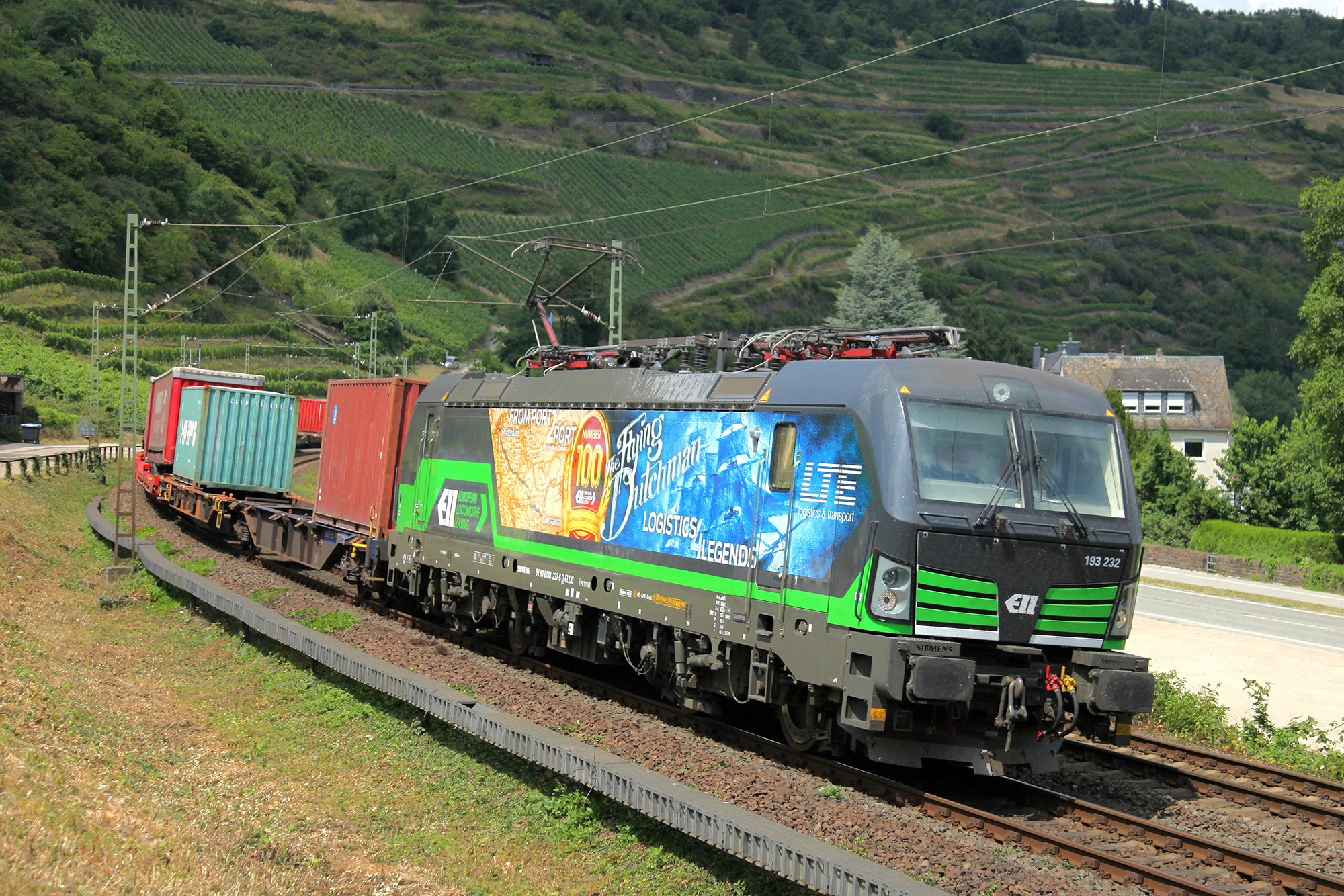 The essence of the modern multi-system locomotives of the Vectron type is, thanks to their extensive equipment, to overcome technical limits in an otherwise almost limitless Europe, almost effortlessly. In conjunction with sophisticated employee- and IT-based logistics, this saves time and therefore also money for the customers of LTE-group. This extraordinary advantage has now been visualized and therefore it was decided to use symbolic testimonials that accompany trans-european transports in a recognizable way.

On the occasion of an anniversary, ELL brought its 100th locomotive on track at that time, the "Flying Dutchman" was chosen for the design and ever since that day she sails under the colours of LTE-group. "It symbolizes our west-east corridor," explains Andreas Mandl, "and the route doesn't end at the Black Sea. It is also a step on the way to the new Silk Road and thus a symbol for Captain Bernard Fokke, the circumnavigator of the world, who went down in history as captain of "The Flying Dutchman".
Coming soon on our LTE blog: Legend #2 - The Enchanting Loreley.
Stay informed!
Fill in your email address and be informed get regular update from LTE-group!