Last month, LTE-group's newest locomotive - the 4th Transmontana - was launched and guarantees a more "attracktive" railpower in Eastern Europe. It also refers to one of Romania's greatest inventors.
Stay informed!
Fill in your email address and get regular updates from LTE-group!
Virgilius Justin Capra was one of the most creative heads of the country, who was shamefully denied the "medal of Gyro Gearloose", most probably because he spent his life on the other side of the iron curtain.
In the 1950s he drew attention because he achieved an optimum energy efficiency - maximal energy output with minimal effort. For example, he designed a car weighing less than 250 kg that could reach the incredible speed of more than 300 km/h with the help of an aircraft engine. But he was never credited for his invention, which became known in the USA as the "jetpack" - an aircraft that is still a catchy term for every connoisseur of James Bond's "Thunderball".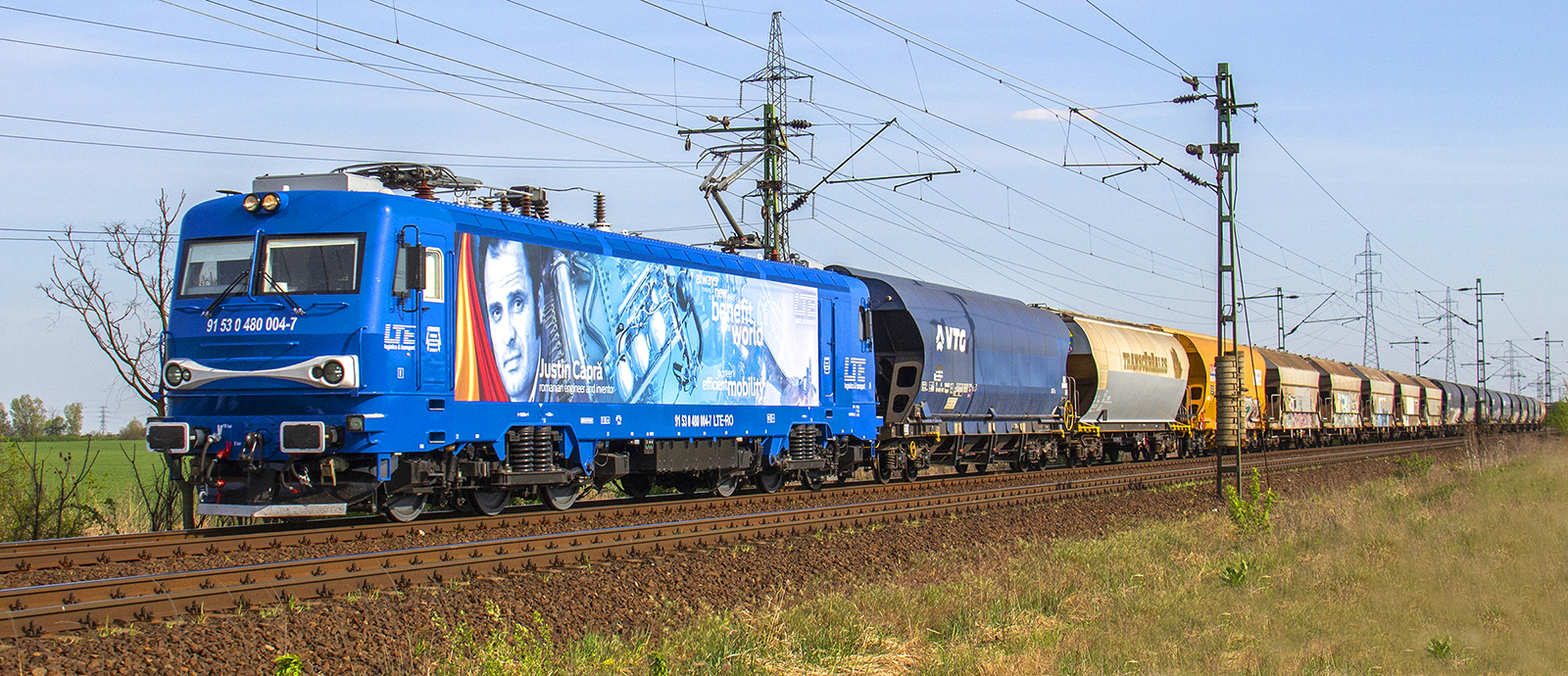 LTE-group gives recognition to famous women and men of Eastern Europe, which decorate the Transmontana locomotives of Softronic, and is one of the largest customers with a fleet of four of this type. For George Glavan, MD of LTE RO, this is a confirmation of the rapid growth of his subsidiary on the Black Sea: "We also like to think of Justin Capra, because his thinking perfectly describes our corporate philosophy: optimal thrust by a committed, lean organization."