LTE's symphony in E major
2022-02-23 | LTE Specialists
The comparison never suited better: For great conductors concert halls are their stages. The stage from which Daniel Körbler and Christoph Pressler electrify is Europe's entire rail network: Customer Service meets Operations.
Stay informed!
Fill in your email address and get regular updates from LTE-group!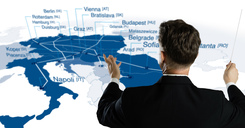 It sounds so simple when the two talk about how they swing the baton. However, the trick, or rather the daily challenge, lies in the detail and requires extensive specialist knowledge as well as empathy and sensitivity to the diverse requirements of customers. This is on one hand and on the other hand: You also have to meet the requirements of the colleagues in the company, who ultimately determine the economic health and success of the company.
"Basically, a project rests on three to four internal pillars in order to satisfy customer requirements," explains Daniel Körbler, who describes the genesis of perfect transport in a few words. "As soon as we are approached by our sales department, the logistics wheels start to turn." Christoph Pressler also enters the stage here, because from this moment on, all customer requests are collected and checked for their feasibility, alternative solutions found if necessary. A requirement profile is created, in which dimension a transport leaves the home station, a schedule is developed and, if desired, first and last mile are organized according to suitable means of transport. Everyone is always happy when the goods can be transported in record time at a price that is satisfactory for everyone involved.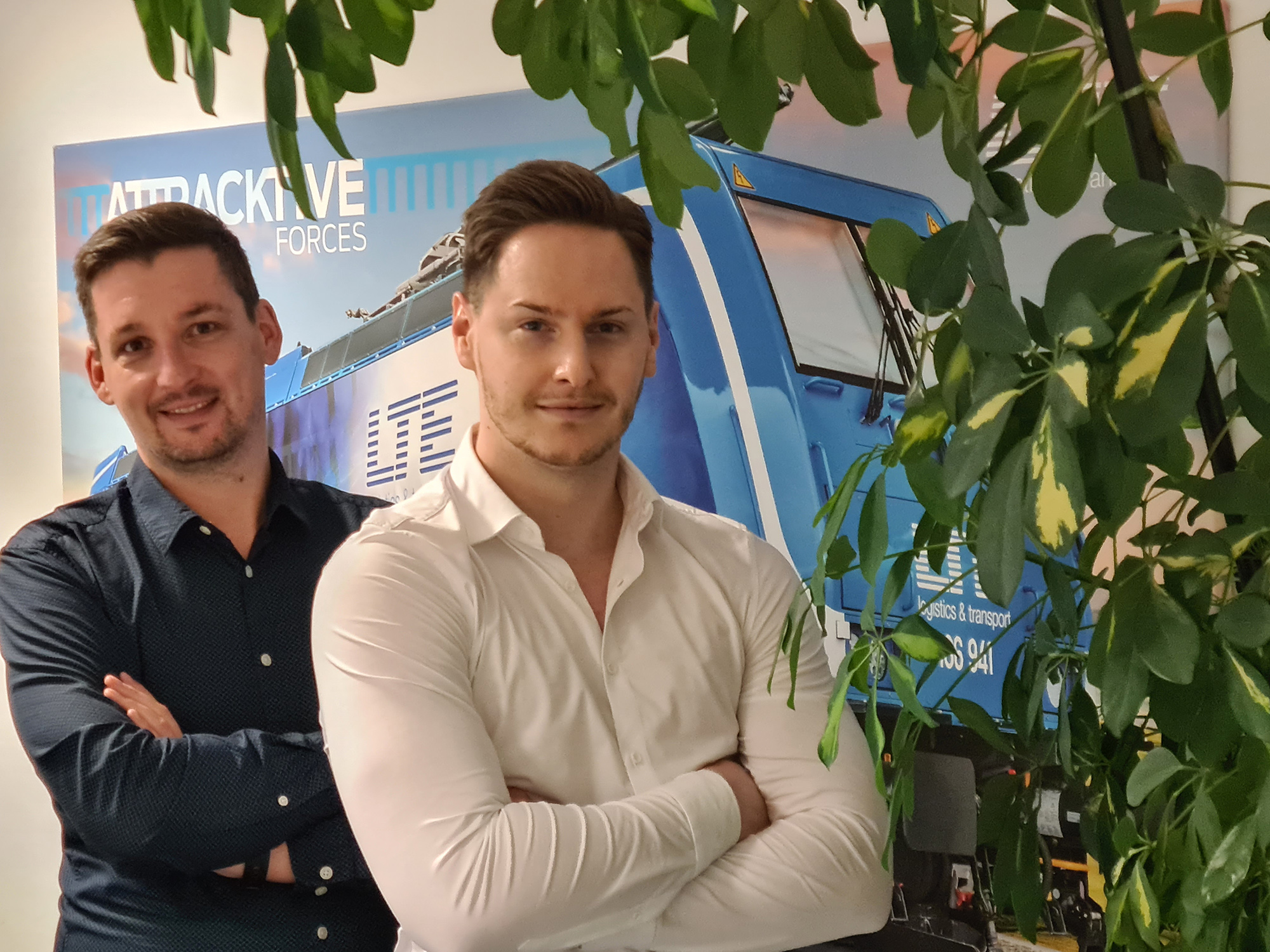 "That not only sounds sweaty, it sometimes is," Daniel and Christoph agree. "After all, there is a traditional, almost natural tension between the sales department, customer service and the operations department with the railway workers out on the frontline. They are integrated into a set of rules that seems quite military-like, which of course is intended to ensure the safety of all of us. Here in particular, LTE inspires with its living tradition of expanding this creatively. "All of us who work here owe that to Andreas Mandl, who, as a 'seasoned railway worker', has always understood the empathy that he - and a team that is now active throughout Europe - bring to the rails," the two pay tribute the boss just as much respect as they express the joy they enjoy in their jobs. "A size-10-spanner also works on the locomotive" (© Andreas Mandl, an LTE insider saying) has become a program for everyone to stress one's limits a little more, preferably with a smile - and be initiative throughout the day to arrive punctually at the destination in the evening.
Speaking of the concert hall: How would the soundtrack for the in-house e-mobility, LTE's Electrifying Mobility, be composed? "We Will Rock You" anyway, but probably also "We Are The Champions", right ;-) ?