LTE's green logistics: 40 trucks - one train
2022-01-26 | Ecology, Ressources, LTE News
With "40 Trucks - One Train", the LTE-group is sending a clear signal - we take our contribution seriously regarding the achievement of climate goals: being CO2-neutral by 2040!
Stay informed!
Fill in your email address and get regular updates from LTE-group!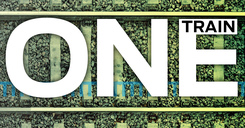 For two decades, the LTE-group has been living innovative pioneerism as well as the careful use of resources: in 2019, LTE was the first Austrian railroad company to draw up a site balance regarding CO2 emissions, and the results were quite satisfactory.
The company not only scores with reliability and speed, but also recognized early that beside these solid foundations, success also requires equally innovative and environmentally friendly tools. Our modern multi-system locomotives, which significantly minimize both time and pollutants, prove that we have definitely backed the right horse - better: a few thousand horses.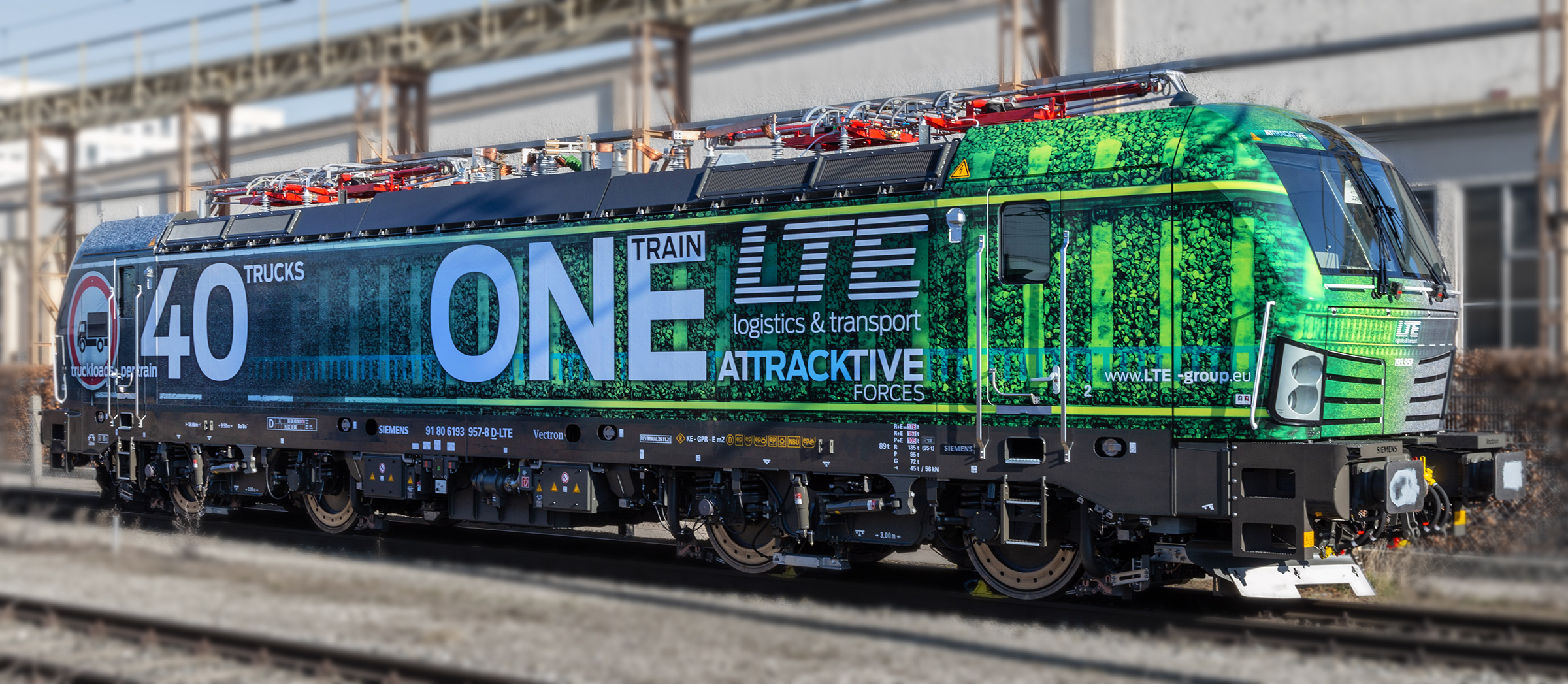 The slogan "40 Trucks - One Train" clearly presents the relation of rail transport to other competing transport options. LTE thus draws attention to both the advantages and the necessity of the modal split: A single freight train running from Rotterdam to Vienna transporting the same load as 40 trucks, consumes a diesel equivalent of approx. 3,500l, compared to 18,700l fumed on the road. The situation is similar when you take a look at side costs arising from accidents and at impairments caused by noise, dust, air, damage to natural habitats, in short: our climate.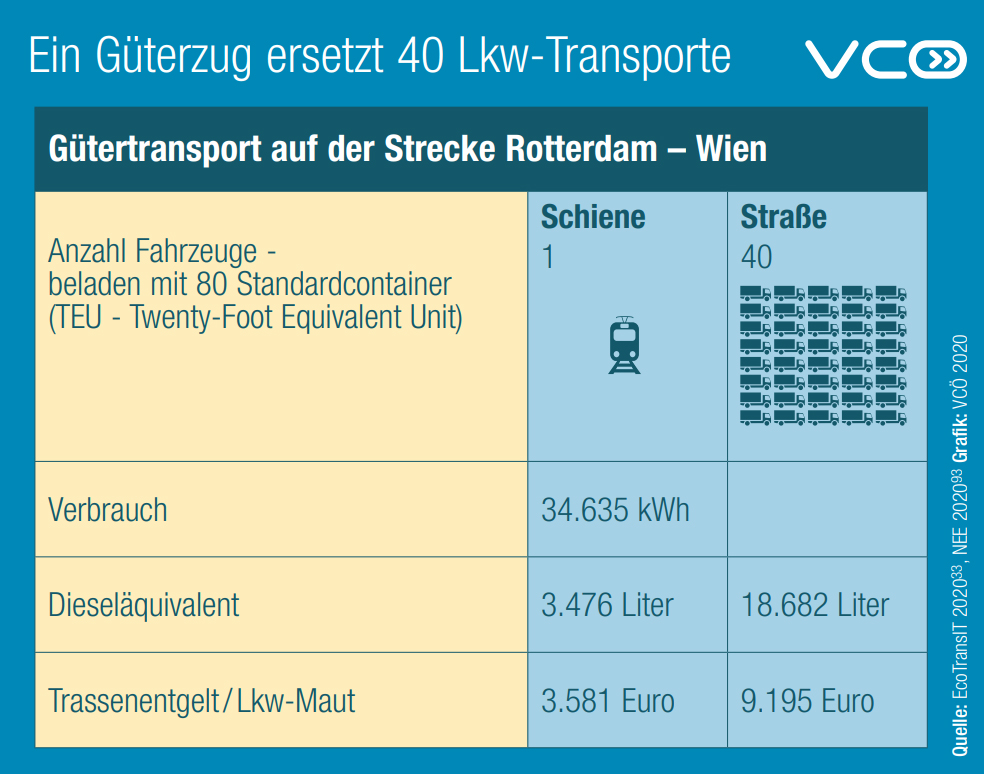 CEO Andreas Mandl therefore never tires of demanding that words be followed by deeds in order to meet the requirements of the coming years: "It is important to increasingly shift the modal split to rail. Leave local freight transport - where not possible otherwise - on the road ephasizing efficiently using energy and shift freight traffic over, say, 500 km to the rails. Here we are all called upon to do everything we can to achieve the climate goals that have been set."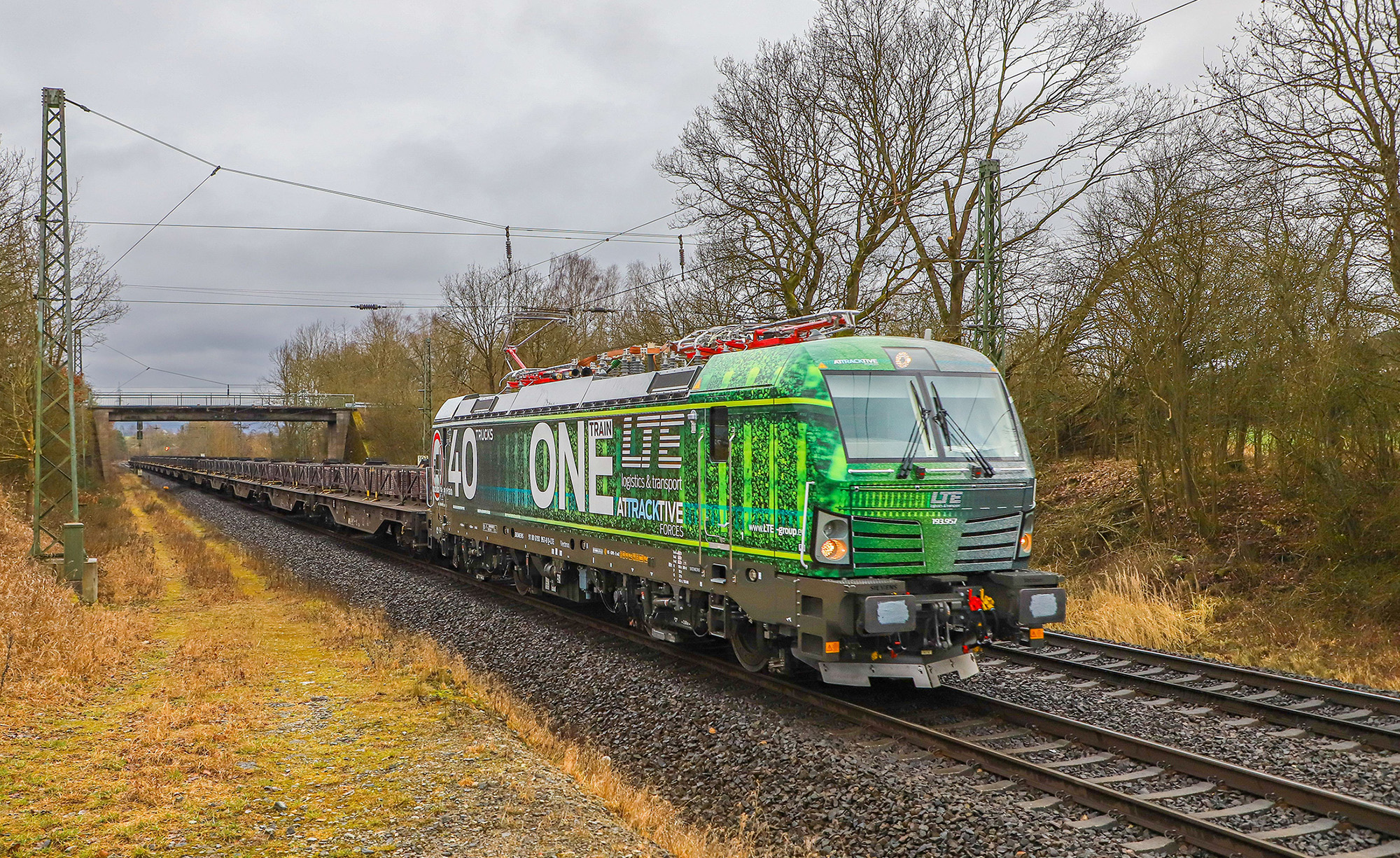 We are convinced that the LTE-group is on the right track to achieve the 2040 climate goals, with the attractive locomotive design of "40 Trucks - One Train" already on the track to a prominent place in social media.