LTE NL | No-go due to snow?
2021-02-17 | LTE News
Snowfall always comes as a surprise, no matter how precise a forecast is. But when it snows so much like last week and no snow plows aren't helpful, "good old manual work" needs to be done.
Stay informed!
Fill in your email address and be informed get regular update from LTE-group!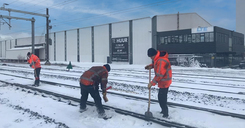 In order to get the "clockwork" of the Port of Rotterdam running, train drivers and wagon inspectors from LTE NL and other railway companies worked together to clear the extensive railway facilities of the Port of Rotterdam from snow by hand.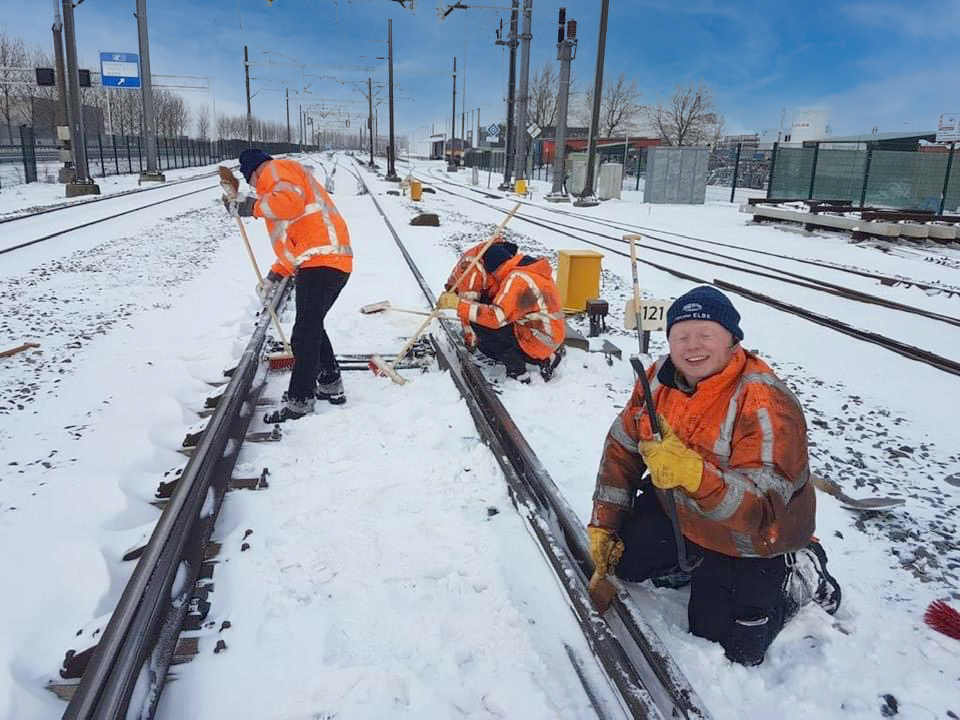 And if you know that these railway systems cover a distance of approx. 40 km, numerous loading stations with countless tracks and a corresponding number of switches, you can also imagine the amount of effort it requires to manually shovel only the essential parts off the track system and make them passable again. Not only tracks, but also safety systems such as fire extinguishing lines and signals have been set in motion so that safety is given immediately when restarting.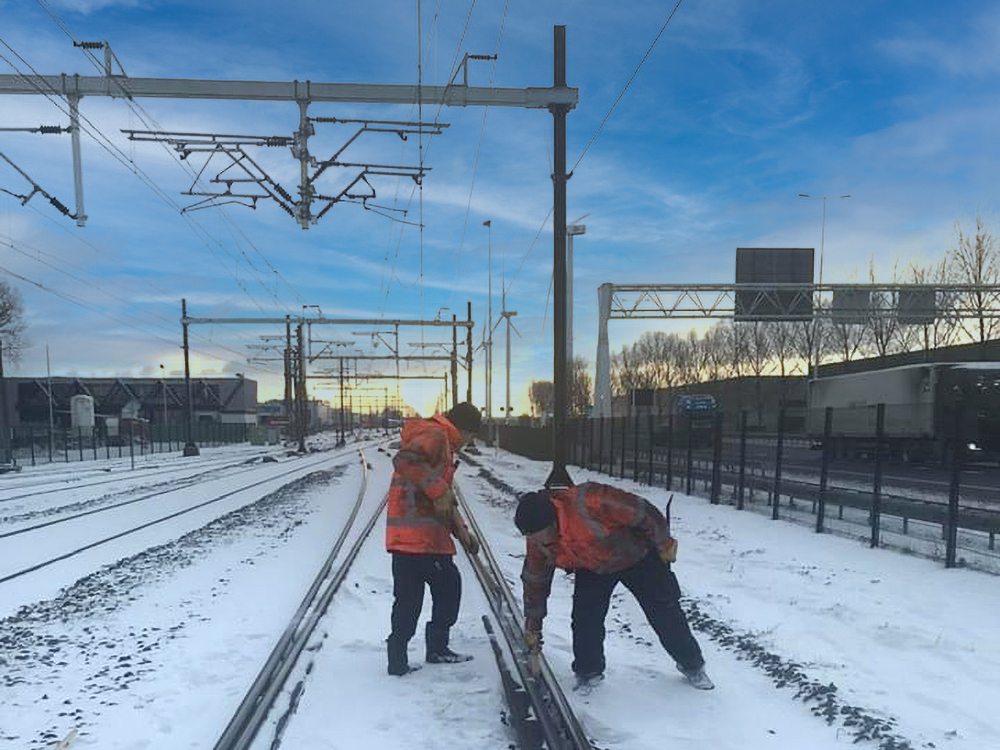 The hard work has paid off: in just three days rail traffic started gradually - some areas still not fully operational, but everything can be done with united forces. Thank you and kudos to everyone who helped!
Also read: