LTE - new but still the same
2017-10-16 | LTE News, Law
LTE Logistik- und Transport GmbH took a further step towards higher efficiency and last but not least service-oriented service for its customers by adapting the company's organization.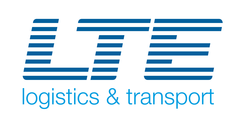 LTE Austria GmbH was founded.
Basically, this is the way to take account of LTE-group's history of steady growth in the recent years, since the company developed from a railway company to the mother of now eight subsidiaries. For this reason, LTE Logistik- und Transport GmbH formally became the holding company for the branches in Europe under the old name.

For our business partners, this does not mean any changes in the daily business.
Of course all existing agreements and contracts remain valid – all contacts and their contact addresses remain unchanged.
The only new things are the company, the account number and the UID number of LTE Austria GmbH and thus taking account of the new appearance.

Company: LTE Austria GmbH (FN 473118m)
UID-No .: ATU72455309
Account Connection: BAWAG P.S.K
IBAN: AT79 1400 0001 1047 6116 | BIC: BAWAATWW
Downloads/Attachments
Images