The construction time was just as record-breaking as the employees of the joint venture partners ÖBB Train Tech, LTE and ELL usually go to work. Therefore, the opening party was designed accordingly communicative, tasty and - loud.
Stay informed!
Fill in your email address and get regular updates from LTE-group!
Apparently the sky couldn't hide its anti-cipation for days, so when the first guests arrived, it wasn't just the roasted pig on the skewer that was sweating. All of them celebrated:
LOCMASTA, the Locomotive Maintenance Station, thanks to the prudence and dedication of those responsible on site, was constructed and recently completed on time, on budget and without casualties.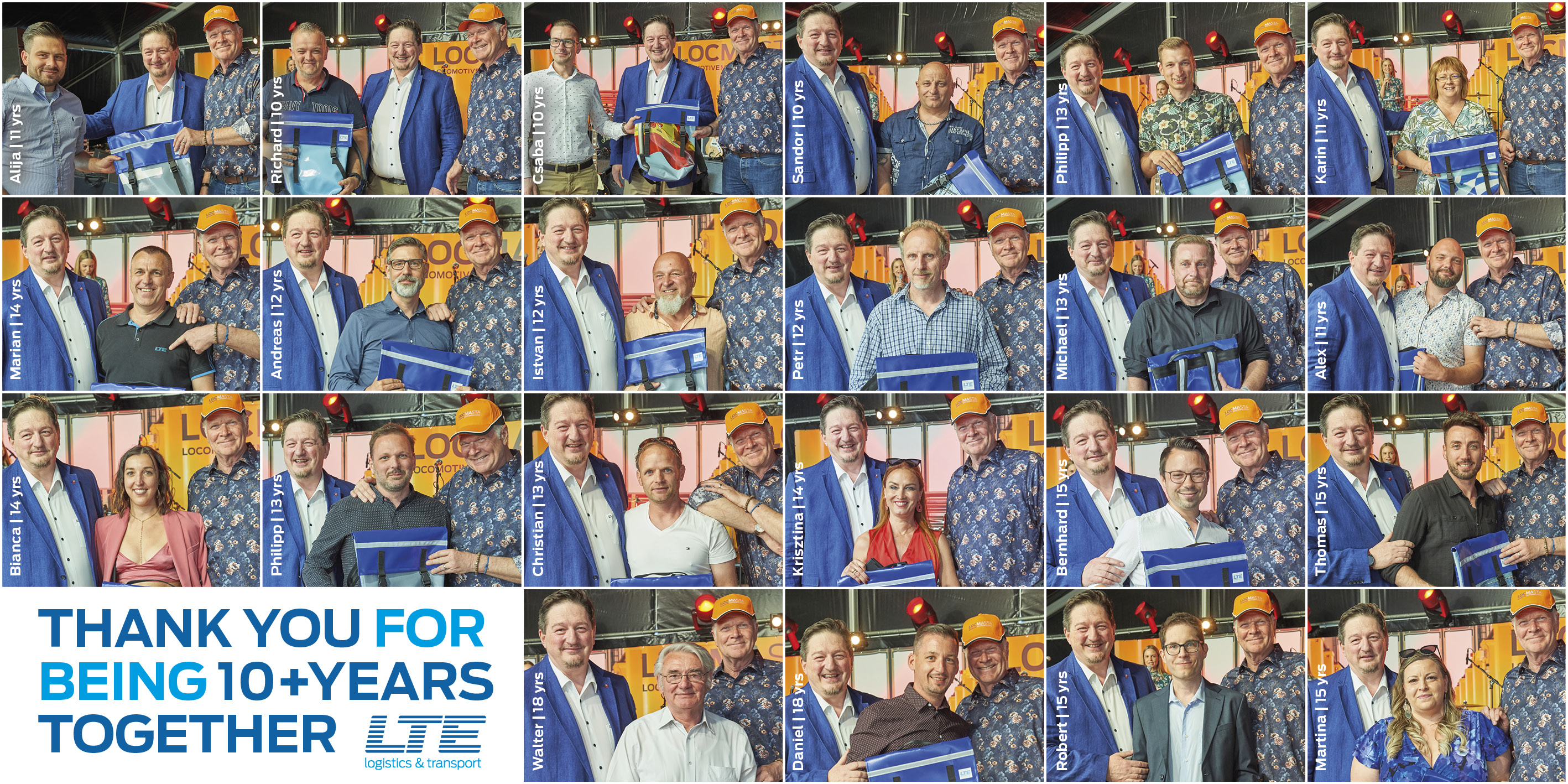 It was high time to honor LOCMASTA accordingly. Located in Gramatneusiedl, in the middle of Europe at the junction of important railway corridors, it is an important hub for locomotives and their routine checks and minor maintenance work. Initially, every 30,000 km, Siemens Vectrons will be serviced here. LOCMASTA's state-of-the-art equipment and its equally competent and highly motivated employees ensure that idling times of the locomotives are kept as short as possible, within a few hours. Sandra Gott-Karlbauer, Christoph Katzensteiner and Andreas Mandl also confirmed this: "With our fast services we enable our customers to continue their journey quickly."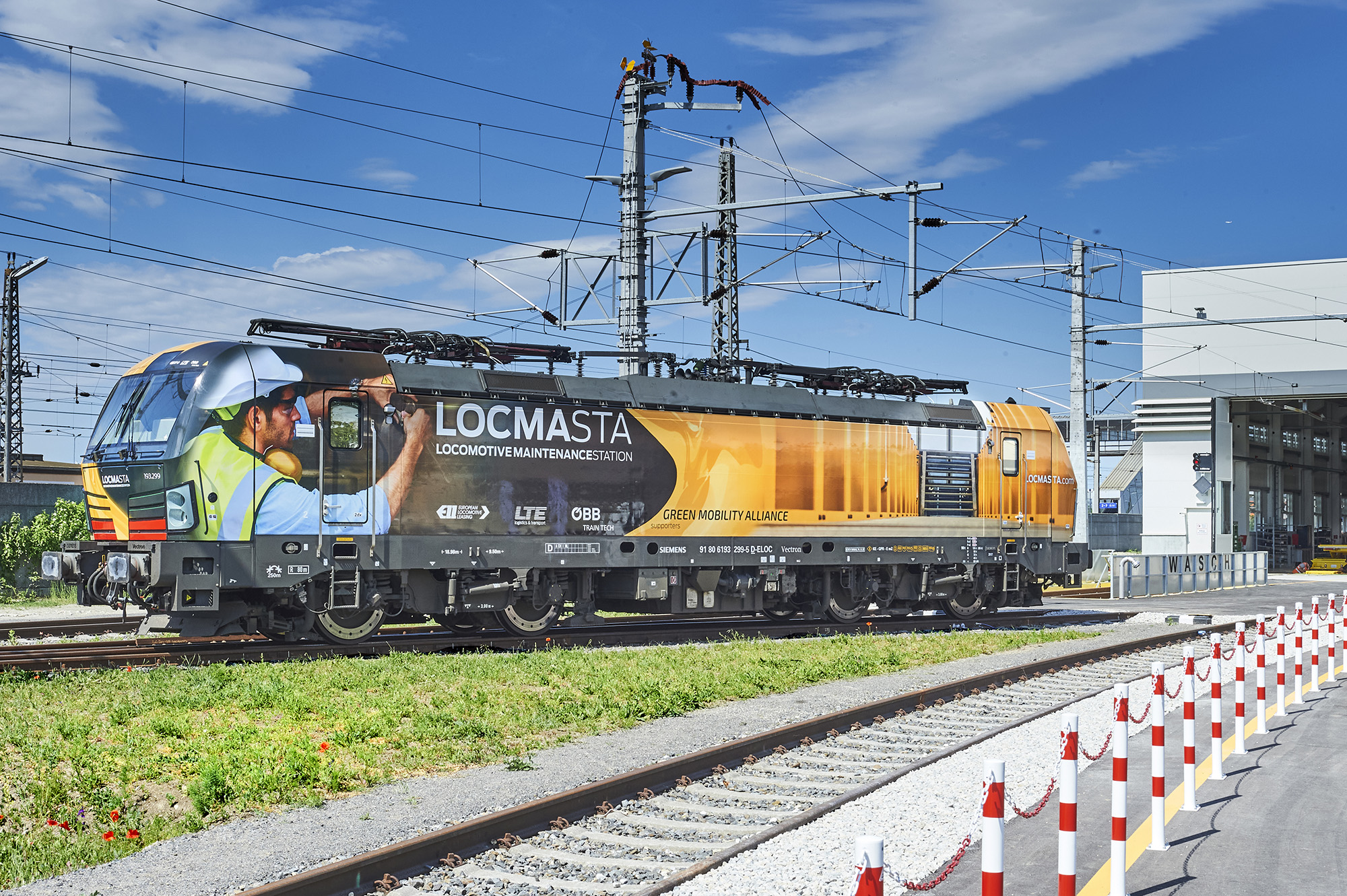 However, on May 19th, before it was officially opened for locomotives in need of service, LOCMASTA was available to the workforce. With a heartly celebration in the marquee - with roasted pig, grilled chicken, tasty light food and selected drinks, the guests were able to entertain and strengthen themselves.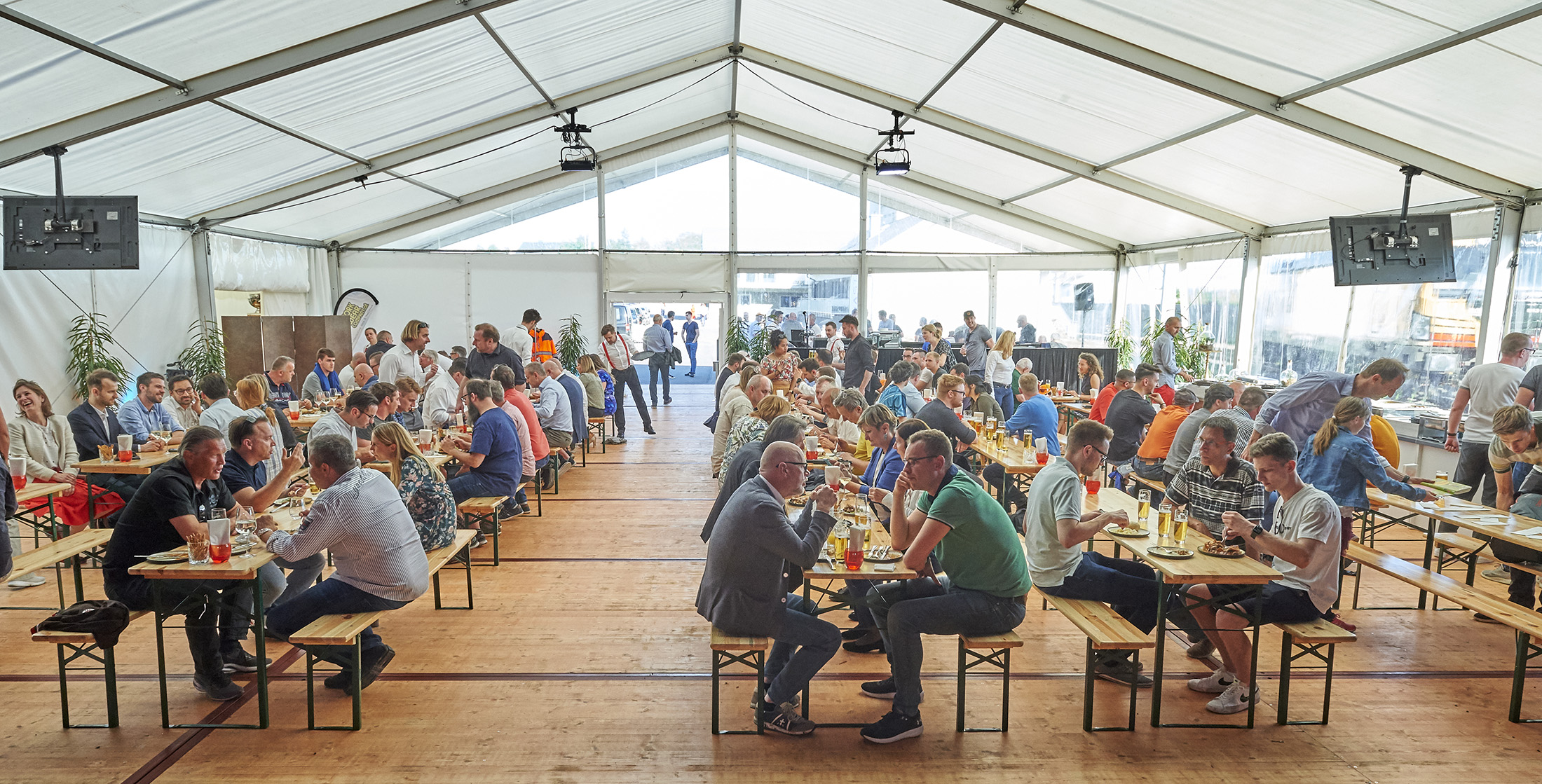 LTE-group took the opportunity of the event to remember its 20th company anniversary, which was postponed due to the corona virus, and to thank employees for at least 10 years of loyalty and unbroken commitment. These already add up to more than 25 stationed in Graz and Vienna. Together with Andreas Mandl and Heinrich Juritsch - to underline the thrust of the Styrian parent company - Antenne Steiermark presenter Verena Kicker took over the laudatory speech and the very personal presentation of the symbolic gifts. Andreas Mandl allowed himself the last word, thanking his team with the usual understatement:
"I would like to thank you for your understanding of my crazy ideas and your perseverance over the years." Well - success proves him right, doesn't it?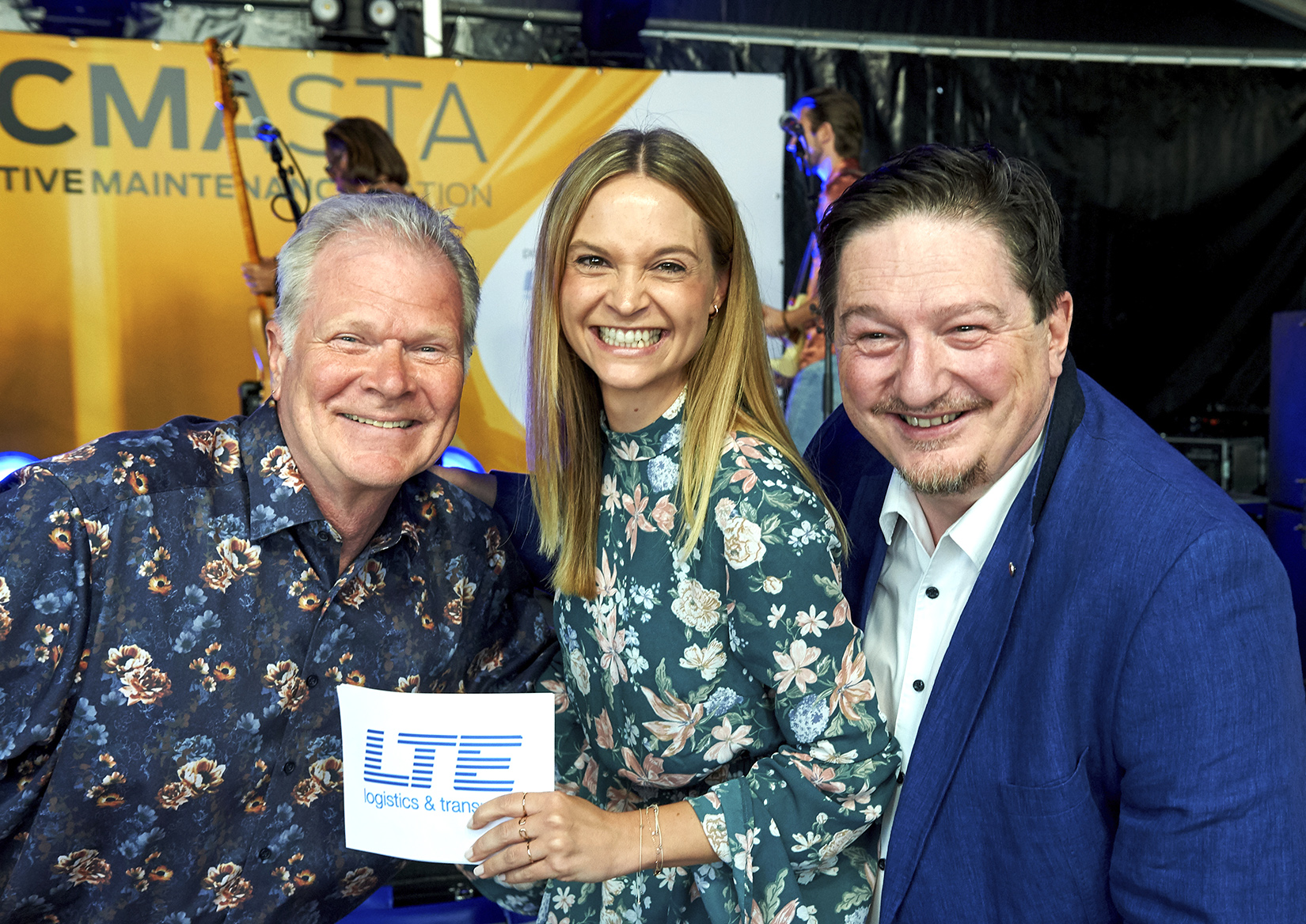 Rumor has it that Andreas Mandl sent an inquiry to the Rolling Stones' tour office whether it would be possible to get the band for a gig. Unfortunately, it turned out that they continuously are in the midst of preparations for their very, very final tours, and it was therefore recommended that they hire their alter egos, the 'Stonez'. Andreas followed this tip and was absolutely right, because the rest of the evening belonged to the eternal hits of the Stones: singing along, dancing, but in any case ... very satisfying.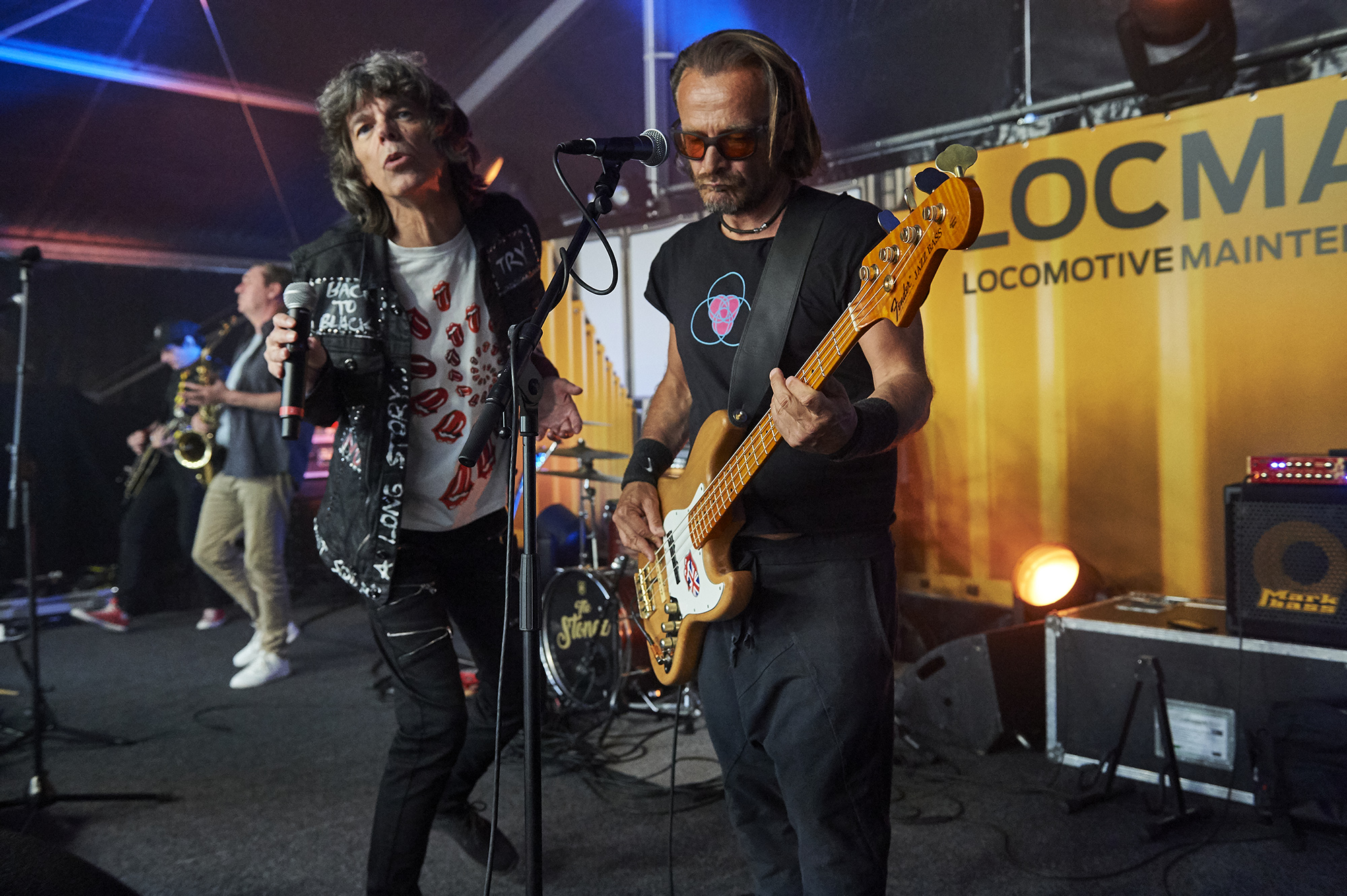 photos: Peter Strobl