LOCMASTA's "face": the LOCMASTA logo
2021-04-01 | Ressources, LTE News
A lot has happened since the representatives of ÖBB Technische Services, ELL (European Locomotive Leasing) and LTE-group symbolically brought a large share of railway-innovation for Central Europe to Gramatneusiedl with groundbreaking ceremony on October 1st, 2020. Spring sent a breeze of fresh wind and the sun also kisses the LOCMASTA construction site. Today, as the workshop has already received a large part of its attractive exterior, we present the story of the original and fashionably elegant logo of LOCMASTA.
Stay informed!
Fill in your email address and get regular updates from LTE-group!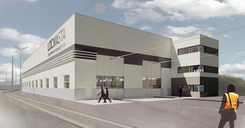 "Of course we presented several proposals for naming and design of the logo for the new locomotive service center," recalls Richard Barus, who is responsible for the appearance of LOCMASTA. In a few rounds, the three business partners reduced the numerous variantions of the name and its visual implementation to the winner: the "LOCMASTA" with the explanation contained in the so-called claim - "LOComotive MAintenance STAtion" - in order to put a satisfactory end to all guesswork. All of this in timeless, elegant shades of gray. In addition, depending on the application, the logo can be supplemented by an additional claim "TERMINAL 2440 | Powered by ETL Lokservice GmbH "and - as it were, as the last "lifted veil "- completed with the logos of the three partners of the joint venture.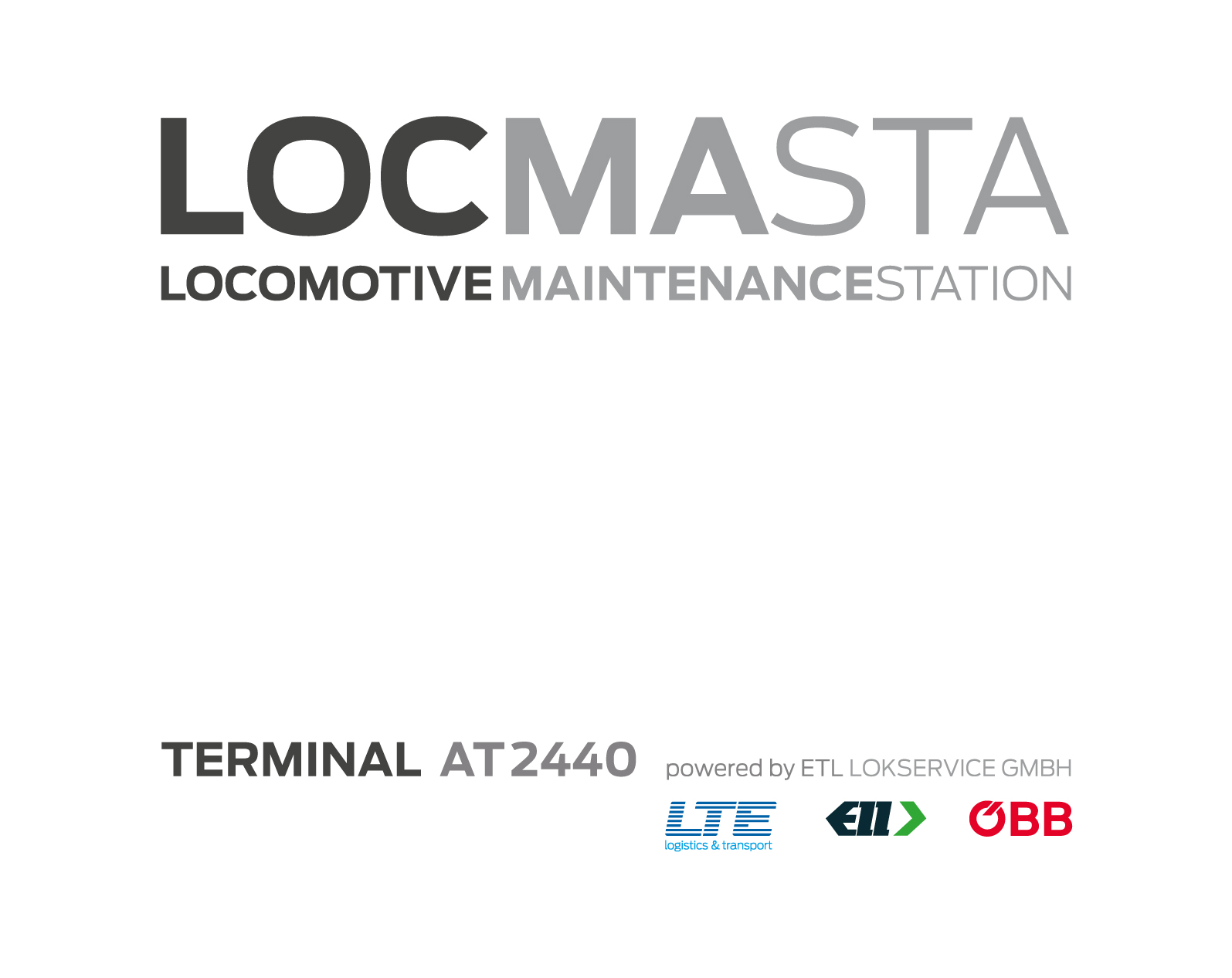 The name "LOCMASTA" sounds convincing, because it can already be assumed that there will be "rap" and "rock" "in da house" at a convincing level in the service of mobility. Up to four locomotives can be serviced and, if necessary, repaired at the same time at the service stations, and there will also be space and a lot of know-how for employee training. You will be able to convince yourself of the efforts made later on, as six video cameras are monitoring the construction progress, each taking three pictures per minute summing up at around 1.4 terabytes produced and prepared for film processing every 14 days.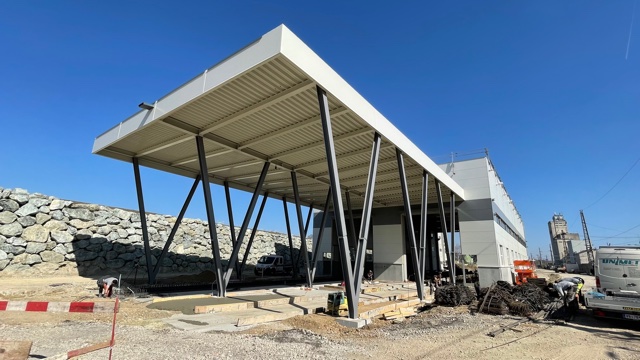 At the "other" end of the construction site, people are also busy working - the former workshop building is being converted into the headquarters of LTE Holding - including a large area for overnight stays and catering for train staff.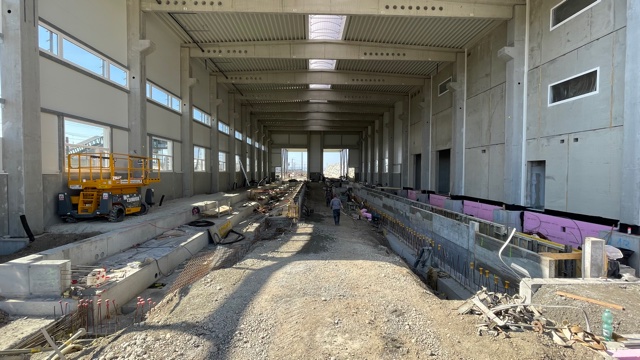 Parallel to the development of the project, the nerves of the project manager Matthias Haiböck are also growing - understandably - into real steel wires, but he is sure that the completion date in the 4th quarter of 2021, despite regularly occurring - let's call them - challenges, will be met. In this sense: keep up the good work!