The (rather short) waiting for the opening day is finally over. After just 14 months of construction - finishing on schedule and on budget - LOCMASTA (Locomotive Maintenance Station) festively opened its doors on May 20, 2022 in glorious weather in the presence of industry celebrities and a specially designed locomotive dedicated to the location.
Stay informed!
Fill in your email address and get regular updates from LTE-group!
The three joint venture partners ÖBB Train Tech, LTE and ELL (European Locomotive Leasing) were just as pleased as they were optimistic about their baby, their maintenance hall, which is intended for quick servicing: Sandra Gott-Karlbauer, Managing Director of ÖBB Train Tech, therefore confirms: "With our fast services provided here in Gramatneusiedl, we enable our customers to continue their journeys quickly." Christoph Katzensteiner, ELL, agrees and adds: "The selected strategic location at the intersection of important European corridors will be used intensively." Andreas Mandl, LTE - initiator of the project - is happy about the location of "his engine shed", as he lovingly called the workshop from the very first idea. On the other hand, he is also pleased on behalf of his employees that LTE has now found symbolic headquarters on site: Located in the heart of Europe, it stands for the pulse of the company and its subsidiaries grown in almost all of Europe during the last 20 years.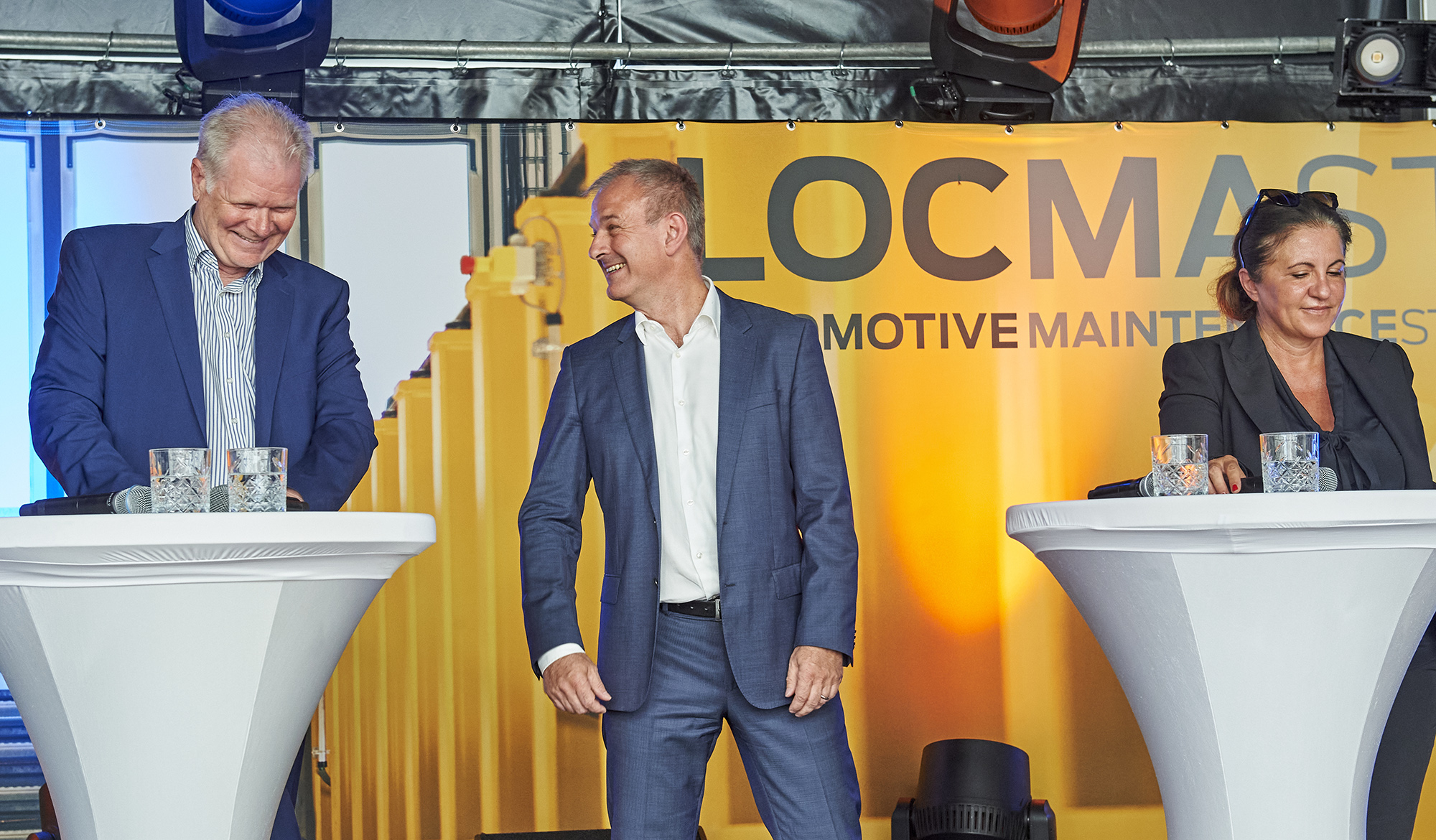 There was no question that this event had to be celebrated appropriately to honour the location and probably also for the region. The shareholders cut the symbolic ribbon in front of a "LOCMASTA" trimmed Siemens Vectron, thus giving the starting signal for a tasty and melodious opening party with a lot of chilling that couldn't be missed on such a day.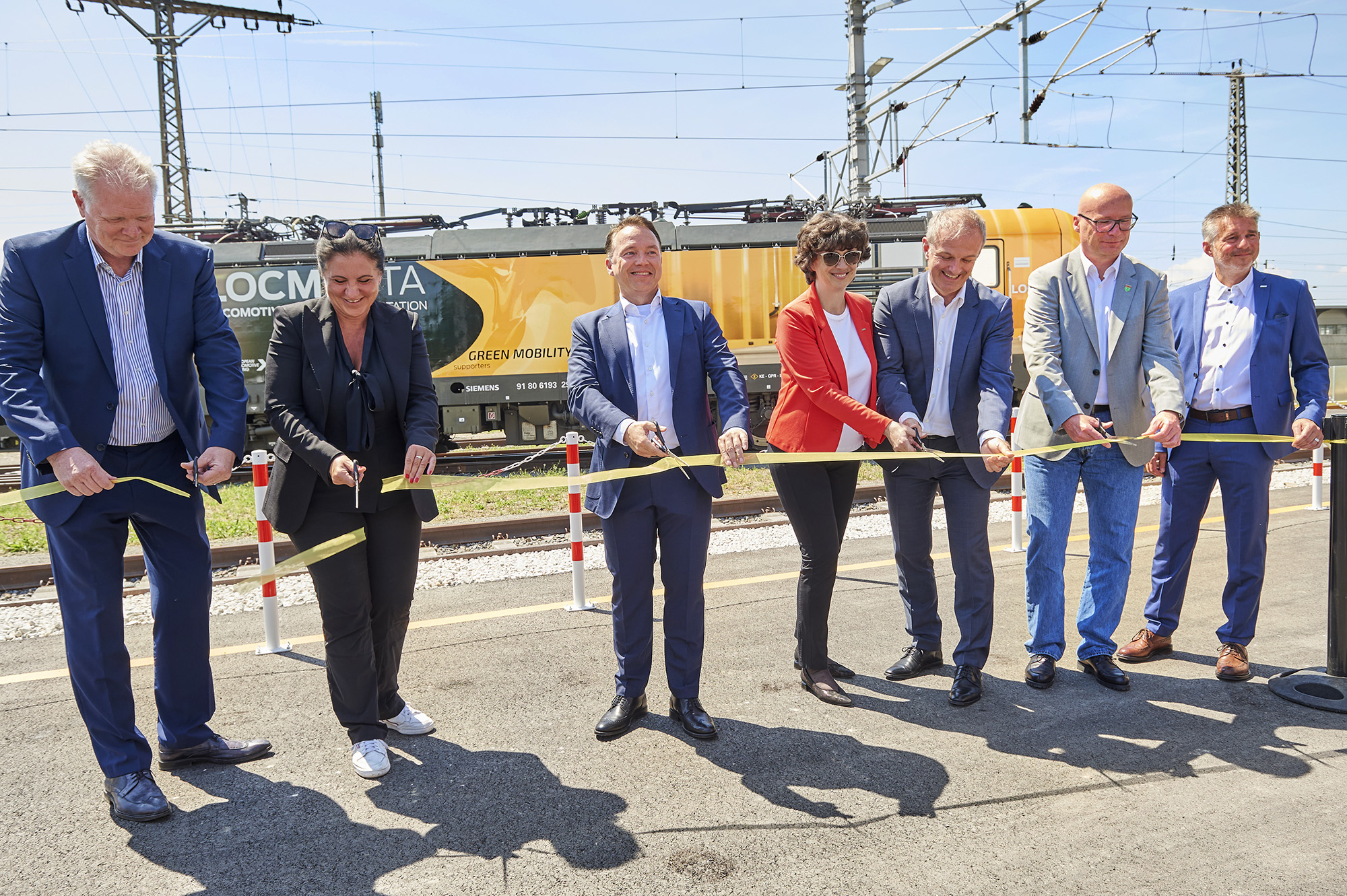 LOCMASTA's buildings next to Gramatneusiedl train station only reveal at second glance or even better in the course of a visit for interested parties which features they have to offer: On 1,200 m2 the workshop has four parking spaces with indoor crane and lifting system, two roof work platforms and work pits, an excellent infrastructure with the best measuring and testing equipment including ECM 4 certification - all to suit LOCMASTA's skilled workforce. In addition, there are appropriate training rooms and continuous education in order to react to the current shortage of skilled workers: "The initial 14 employees will soon be increased to 36," hopes Mandl, making Mayor Thomas Schwab happy. Katzensteiner, ELL, emphasizes the importance of quality once more as he reports on the activities of the ELL Academy, where employees of his partner companies are trained precisely for their needs in daily railway life.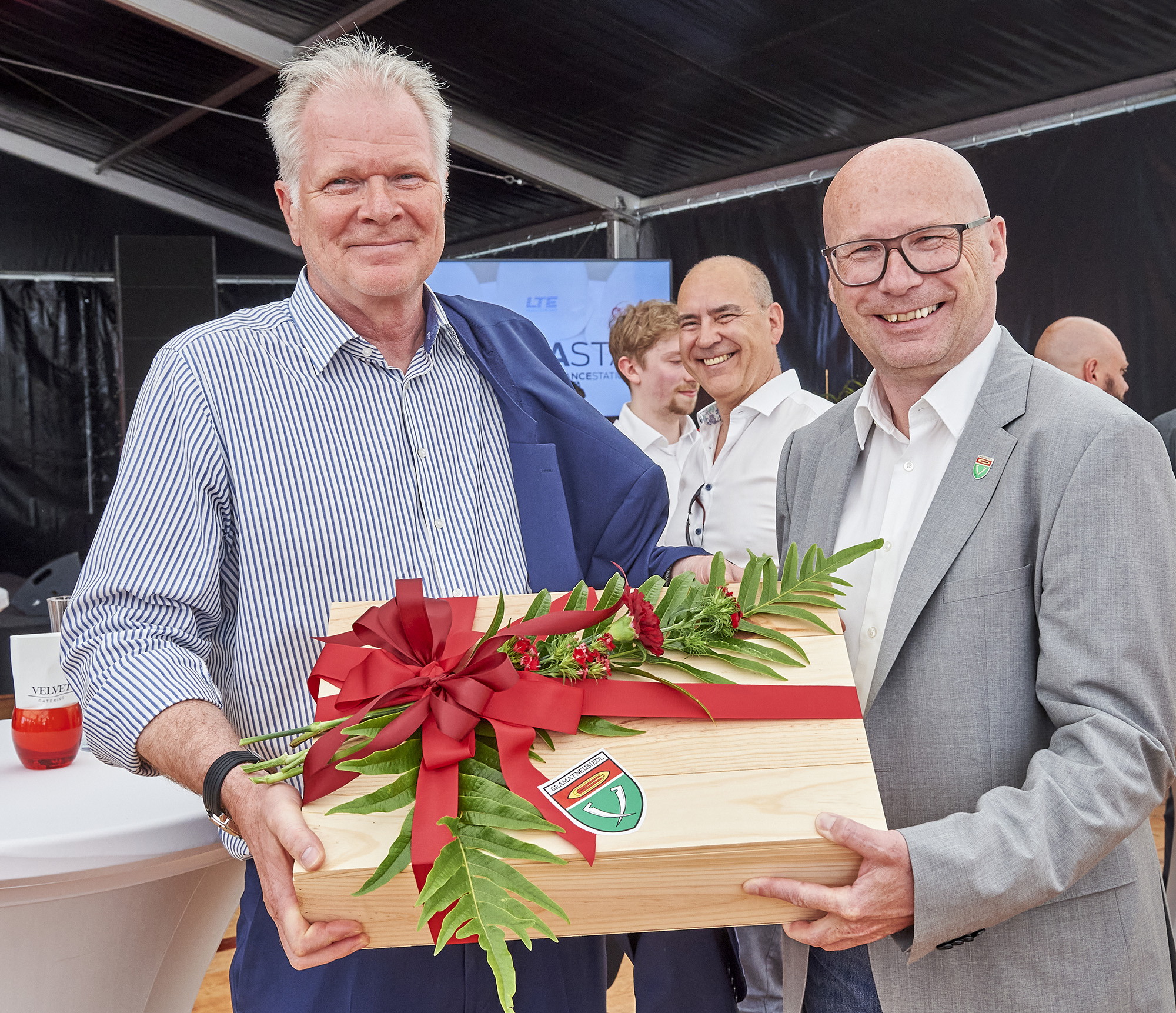 After all, ribbons were not only cut, but symbolically knotted as: the region around historic Marienthal, which in recent decades has written more positive chapters as an industrial, service and, last but not least, important transport region, said farewell to the guests with delicacies, healthy and sweet things and all that just a few minutes away from Vienna's Central Station - by train, of course...
Pictures: LTE | Peter Strobl