LOCMASTA | Update #3 - the story so far...
2021-01-27 | LTE News, Ressources
Our last blogs were reviews of 2020 and previews of 2021. It should be added that there is also a lot going on at the LOCMASTA, the "LOComotive MAintenance STAtion" in Gramatneusiedl aming towards the completion of the building complex.
Stay informed!
Fill in your email address and get regular updates from LTE-group!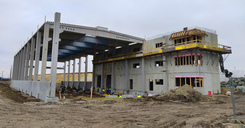 Last autumn, on October 1st, 2020, groundbreaking took place and the three partners of the joint venture for the service center, as well as the European headquarters of LTE, have been looking forward to the construction progress since then. Because, according to Christoph Katzensteiner, CEO of European Locomotive Leasing, "with the new workshop we will offer professional, state-of-the-art maintenance for ourselves and our customers on over 1,000 square meters." Andreas Mandl and Michael Benda were euphoric at the time because "after years of planning, the first construction phase can now be started." Sandra Gott-Karlbauer (ÖBB Technical Services) agreed with this and was optimistic about "this further piece in the puzzle towards a comprehensive service network with which we can optimally link operation and maintenance".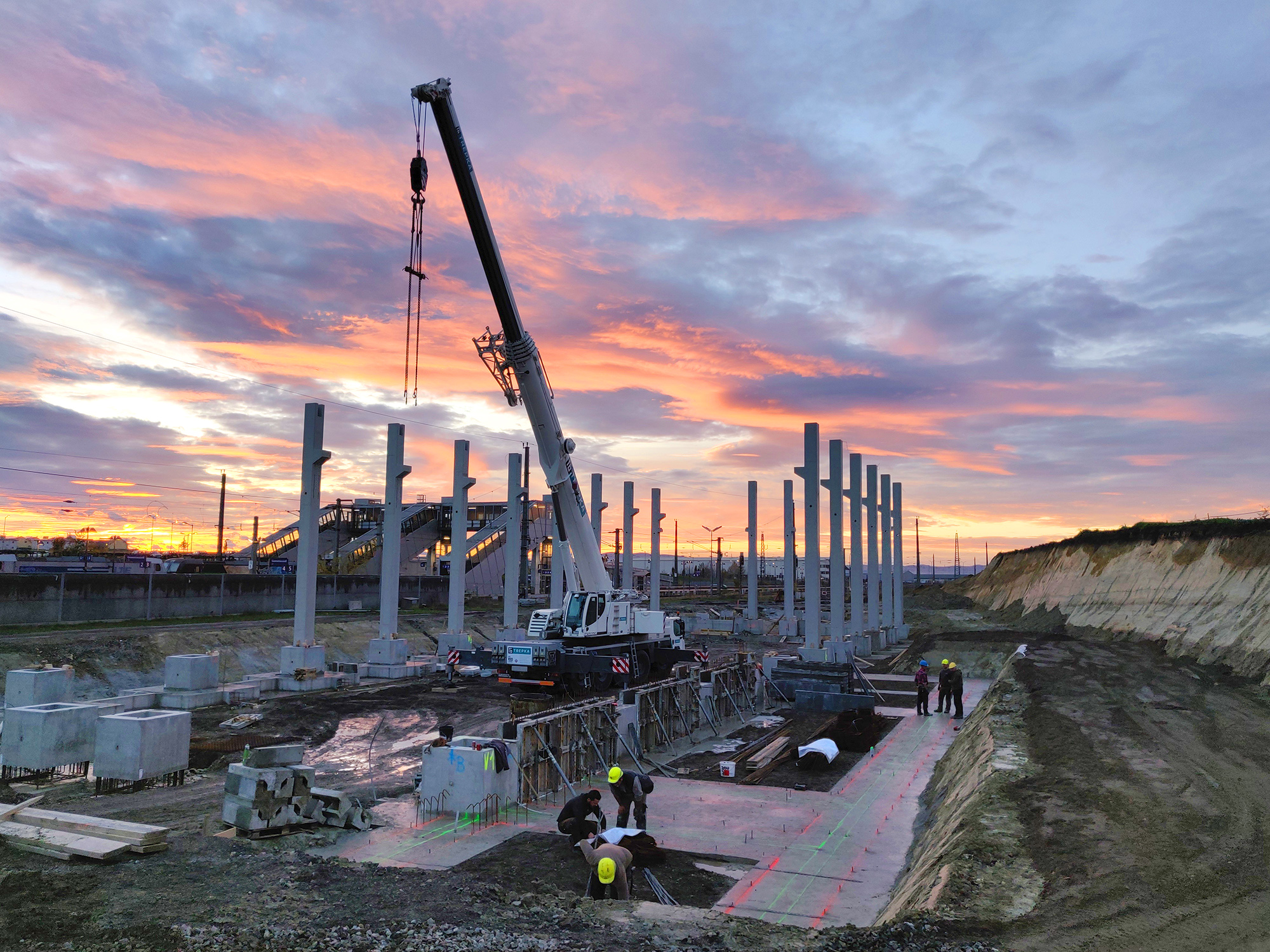 Matthias Haiböck, project planner for LOCMASTA, reports very pragmatically on the progress of the last months and lists the milestones: "In the meantime, a lot has indeed happened. The removal of the embankment in the hall area was finalized, and the hall's foundations have been completed. Then the colums were set up, the trusses mounted and the roof shells laid." This is what Haiböck, whose passion is not only for everything where speed is involved, but also for photography, recorded and documented.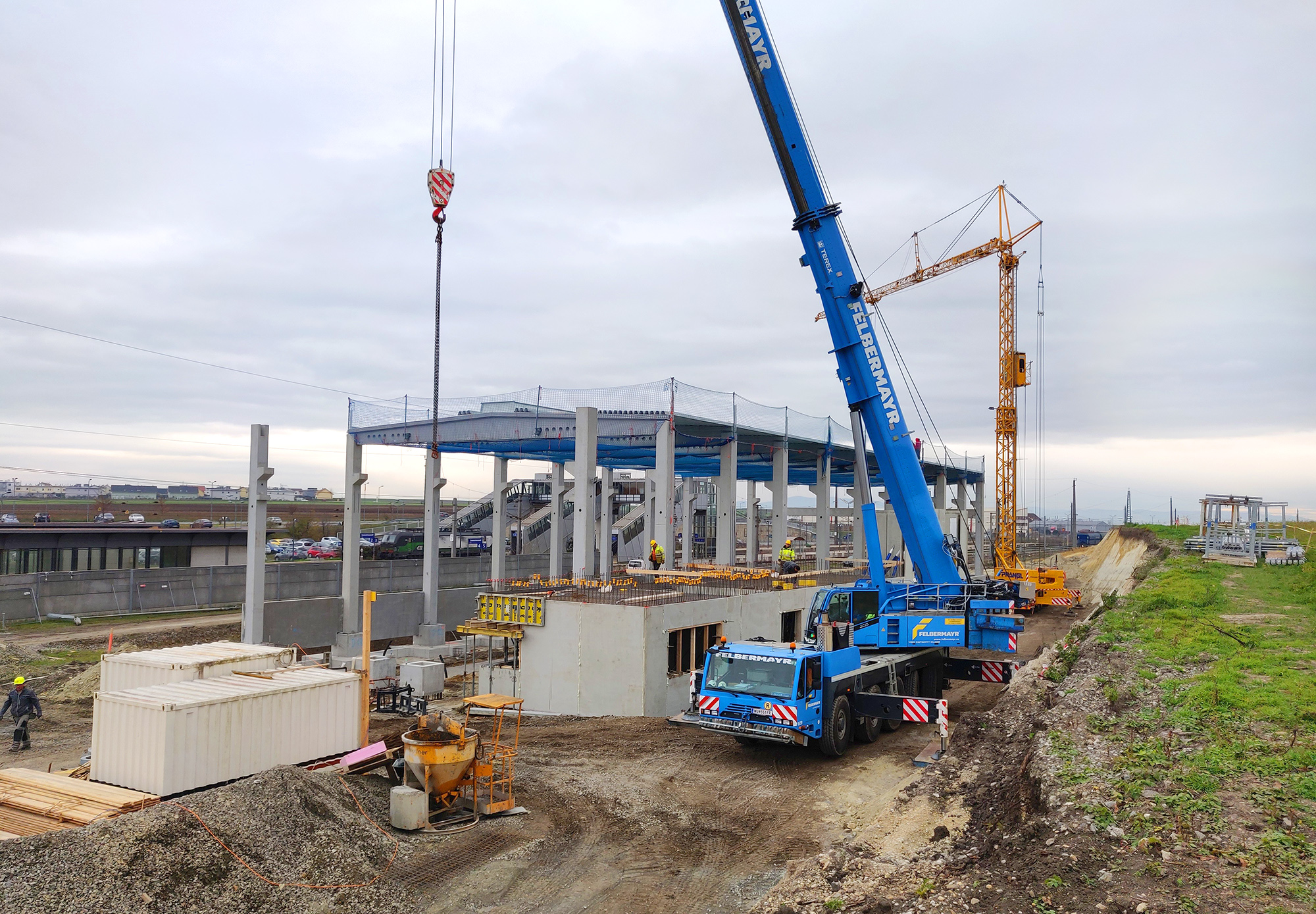 He and the team are happy about the pace that is being shown in Gramatneusiedl and continues to list: "The frost aprons were also installed and a lot has happened in the future office area. After the foundation was completed, we assembled the cavity walls for the office wing including the roof and also began with the foundations and walls of the four work pits and started work on the stone finishing." At the same time as this work, the team also began the renovation work on the former workshop building for LTE's offices.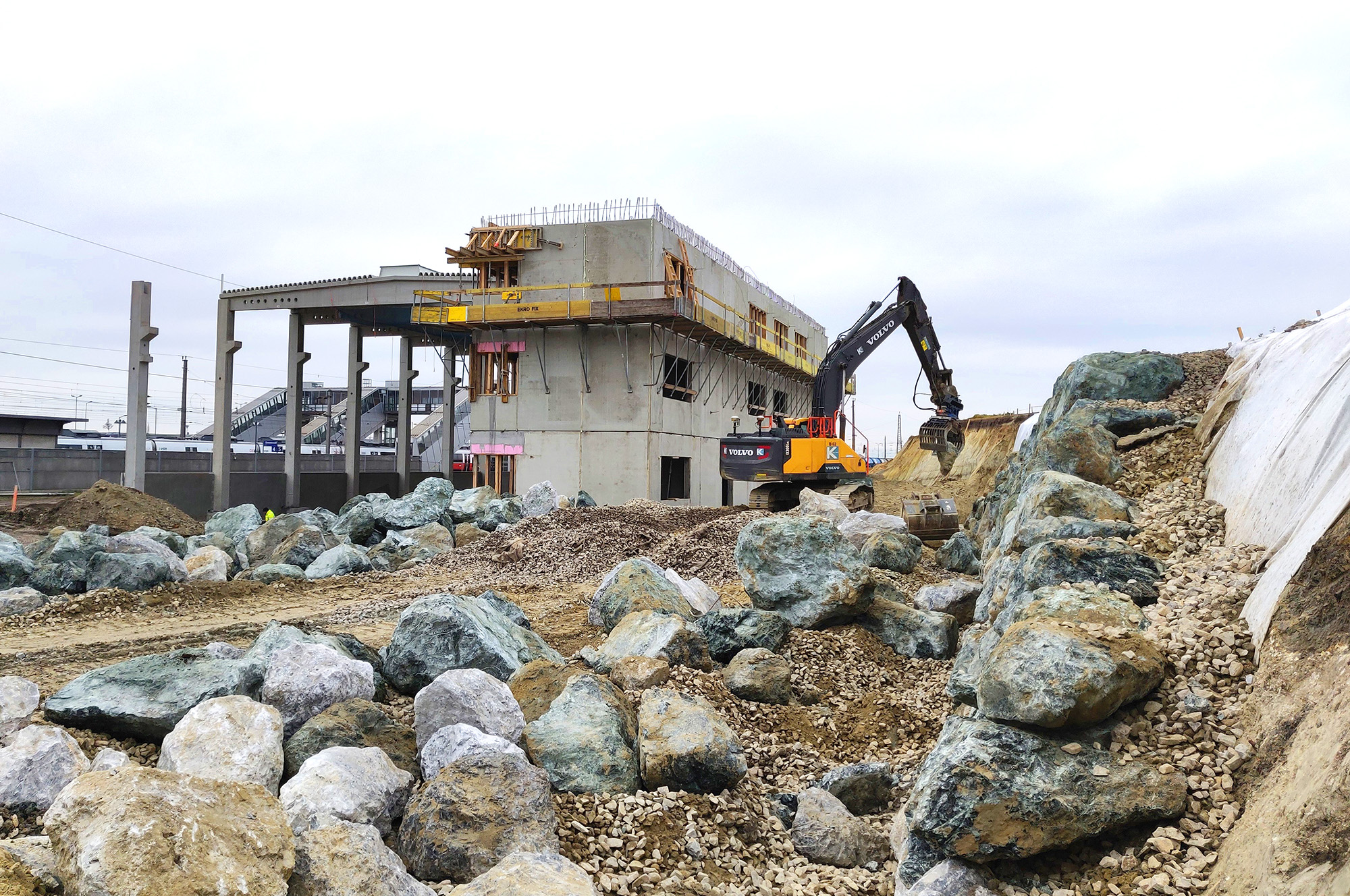 Sounds like the topping-out ceremony or completion of the construction project but the partners have to wait a little longer: completion is scheduled for autumn 2021, beginning of operation starting in 2022. Until then we will report on one or the other station on the way ...